In its July 2022 Global Statshot, digital marketing research firm DataReportal noted that people are two-and-a-half times more likely to turn to social media for their news when compared to newspapers and magazines.
Those preferring social media to get their news fix make up 64 percent of participants in the 18 to 24 years-old age group. 55 percent of those aged 55 years-old and above turned to social media for news.
The data presented by DataReportal was gleaned from the Reuters Institute 2022 Digital News Report. 
In addition, 72 percent of participants use their mobile phones to access digital news. Facebook and YouTube are the preferred social platforms for digital news, comprising the majority at 44 percent and 30 percent of participants' choices respectively.
It's no secret that newspapers and magazines have taken a backseat. But the trend towards using social media for news sources has a few implications for society, and in turn marketers, says Simon Kemp, chief analyst at DataReportal.
He presented these findings and more at State of Digital in Q3 2022, a Greater club event held on 18 August.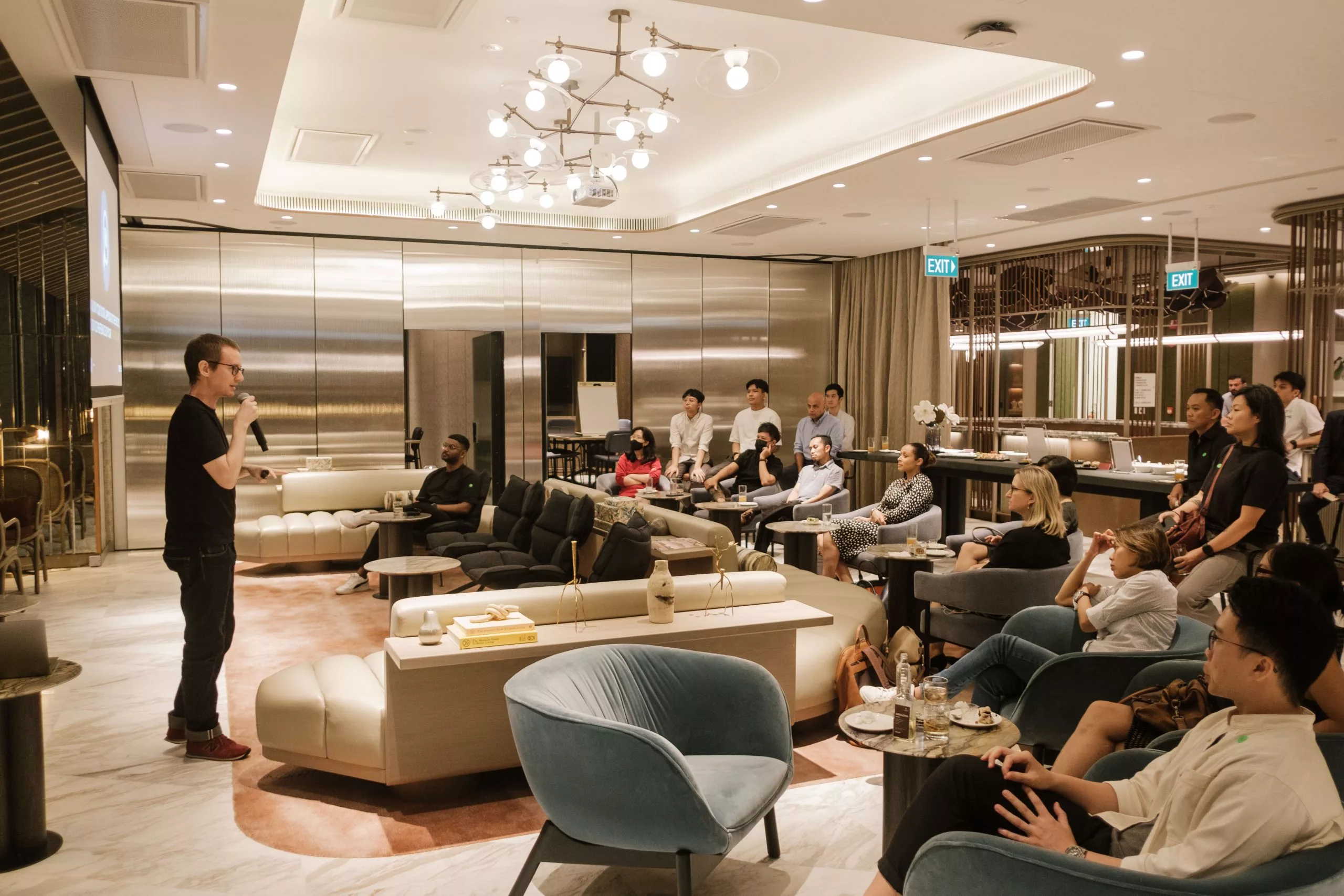 Kemp revealed that the news brands that dominate Facebook feeds are Chinese state-owned news agencies, such as China Global Television Network, with 118 million followers; and China Daily's Facebook page, which has 100 million followers.
He says the dominance of Chinese state-owned brands on social media news feeds could mean the underrepresentation of other cultures and views. 
"This is setting up an entire generation with a very different perspective than perhaps the one that you and I grew up in. So always keep that in mind when you're looking at how these impact the future of society, but also the future of your business," he says.
The most prominent examples of such underrepresentation is China's pro-China and anti-US, anti-democracy stance.
Kemp held a practical exercise with the event's attendees, who were tasked to point out how Chinese news agencies report world events differently from their non-Chinese counterparts. 
Most attendees noted that American politician Nancy Pelosi's recent visit to Taiwan has been reported by Chinese news as interfering with China's domestic politics, while the non-Chinese news outlets reported it as a threat to US-Chinese diplomatic relations.
What does this mean for marketers as a whole? Brands may need to invest more time in understanding how people's perspectives and opinions evolve, especially as their sources of news become more varied and global.
Some brands such as Audi and Gap have been criticised by China for mistakenly leaving Taiwan, Tibet and parts of Xinjiang out of their Chinese market presence, and had to issue public apologies as a result.
Kemp presented more findings and key results from the report that matter to marketers.
More people are using mobile devices than ever
According to audience insight company GWI's latest data, a total of 55 percent of our connected time comes from mobile phones. This is an increase from 52 percent this time last year. 
But it doesn't look like laptop use will die down anytime soon, says Kemp, who added that two-thirds of global internet users are still using laptops and desktops to go online. 
"A mobile-only approach is going to be a big mistake," he continues.
He adds that younger people are also less likely to use a laptop, because it is often unaffordable to them at a global level.
In essence, marketers should take closer note of the user journey – for instance, just because people are spending more time on mobile phones, does not necessarily mean that more people are completing checkouts on mobile devices.
"52 percent of shoppers have made at least one purchase on a mobile," says Kemp. "However, they could have made 27 purchases on a laptop and only one on a mobile, but they'd still be considered a mobile shopper. These figures may be much lower than many e-commerce practitioners expect," he says.
The lesson for e-commerce owners is to be clear what devices people want to use and are using at which stages of the customer journey.
The rollercoaster that is NFTs
A Zeitgeist study by GWI across 9 countries found that more than two-thirds of people have heard of non-fungible tokens, or NFTs, but fewer than 3 in 10 people actually understand what NFTs really are. 
In fact, more than a quarter of the survey participants thought NFTs were a form of cryptocurrency, which signifies that NFTs have a long way to go before mainstream adoption.
Kemp remains unconvinced about NFTs as a marketing tool. Trading activity of NFTs has fallen significantly – only 300,000 crypto wallets were trading NFTs in mid-August 2022, compared with 1 million in December 2021. 
While the number of wallets doesn't necessarily translate to the exact number of individuals trading NFTs, Kemp noted that there may be more worthwhile opportunities for marketing budgets, especially when compared to user numbers on social media.
For instance, 1,600 times as many people use Yahoo! each month compared with the number of wallets currently trading NFTs, while 1,000 times as many people use Quora each month, says Kemp. 
Scepticism over NFTs has also driven NFT trade values down. In July, the cumulative value of NFT trades fell below US$1 billion, compared with the US$5 billion of trades conducted in September last year.
He warns marketers not to fall for the NFT hype too easily. "Be very careful how you interpret the things that are being portrayed out there, especially when it comes to people that are a little bit too bullish about this kind of stuff," he says.

Time spent on TikTok is at an all-time high
According to findings from Data.ai, people are spending more time on TikTok than ever. Users spend 23.6 hours on TikTok a month, with YouTube coming in a close second at 23.2 hours a month.
That said, research from Sensor Tower revealed that 39 percent of its survey respondents open the Instagram app each day, with TikTok the second most-opened app.
TikTok is no doubt becoming one of the most popular social media apps in the world, but marketers need to look at what their social media engagement goals are before choosing which app to focus their budgets on. 
"Instagram is by far the most frequently opened, so if you want to build a daily relationship with people, Instagram might be a better choice," says Kemp.
Messaging apps are increasingly used as business tools
Kemp noted that Telegram's user base is growing fast, opening opportunities for marketers to use the messaging app to engage their customers through maintaining their brands' Telegram channels.
"700 million monthly active users is a really impressive feat. But it's not just that number that's important. What we're seeing is that that's actually grown by an average of 25 percent per year over the past couple of years," he says, adding that Telegram users may be growing even faster than TikTok users.
Messaging apps such as WhatsApp Business are well-suited to small businesses, who often don't have the scale to use larger customer relationship management software. However, bigger companies shouldn't ignore messaging apps either, he says.
Data.ai shows that WhatsApp Business was one of the 10-most downloaded apps between April and June 2022, moving up three places from its ranking in the first quarter.
"Messengers are becoming more important for our customers, which means businesses should consider adding them to their marketing toolkits too," says Kemp.
The latest digital user trends are essential to calibrating marketing strategies. Explore these trends and more at The Greater Club. Email us at
talktous@greater.com
to find out more.