Friends of the Greater Club from the fintech, non-profit and built environment fields came together for a day of in-depth discourse and insight sharing.
These industry leaders dissected ongoing trends and pertinent issues, from the importance of carbon-negative buildings, to joining a non-profit board for the first time. We also touched on building your first investment portfolio for your own personal wealth goals.
Here are some snippets of what our speakers covered at the event, held at the Great Room on April 20.
Why the built environment is so important in the fight against climate change
"In order to deliver a sustainable product, regardless of the sector or industry, one needs to have a sustainable process in place,"
Prof Pomeroy founded his architectural practice on his belief that the built environment should not only be green and sustainable – it should also be livable and it should beautify the surroundings.
On top of these key tenets, he uses data to plan his projects, in what he calls an "evidence-based approach", or proof that his designs actually reduce carbon emissions.
He elaborated on these beliefs and described the solutions that went into his key projects during his session Green Leadership: Putting Process Before Product.
"Future buildings and structures should consider aspects like rapid urbanisation, rising global temperatures, as well as culture preservation", according to Prof Pomeroy.
"By 2050, 70 percent of the global population will be living in city centres," says Pomeroy. "So we need to think about spatial sustainability,"
In essence, we need to be mindful of how we build, while balancing it with the needs of an expanding population and a changing climate.
Pomeroy Studios aim to do this by designing livable modern spaces inspired by nature, and reinvigorate historical spaces so they won't be lost among future generations, all while incorporating data and technology for the evidence-based approach.
The carbon-negative "Candy Factory"project is an example of how Pomeroy Studios blend spatial sustainability, history and green features.
Built on an old Läkerol Pastille factory in Gavle, north of Stockholm, the mixed-use development offers modular units of differing sizes for singles, retirees and young families. It also uses solar panels and wind turbines to generate energy for the building occupants.
The balcony features a glass-encased mini garden for growing vegetables during the winter months, while the cedar and pine facade pay homage to Sweden's forests. 
Memories of Läkerol, a famous Swedish candy, were etched into the floor tiles of the project's vicinity, commemorating the area's history.
Reach your financial goals faster with passive income
We know growing your money is important to long-term financial health. And there are many reasons why people invest, such as building a retirement nest egg, saving for your first home, or investing in your childrens' future. 
But how does one start their investment journey, amid an endless array of financial products to choose from?
That's what the panel discussion Personal Investing Unpacked: Leveraging Data for Personal Wealth Management, aims to unpack.
Before taking the leap into the world of passive income, Samuel Rhee, chairman and chief investment officer of Endowus, advises investors to do their homework. It may sound like a cliché, but it's an extremely important first step that many people don't adhere to.
Doing your research allows you to plan your investments so that their projected returns are in line with what your goals are. And as financial wealth and risk profiles mean different things to different people, it's important to know which products suit you.
A tried-and-method for long-term returns is portfolio diversification, says Rhee. 
The S&P 500 Index Fund is a fund comprising some of the best US companies in the world. It spans all market sectors and comprises blue-chip stocks such as Amazon, Apple and Microsoft.
Rhee cites the S&P 500 as a low-cost, well-diversified passive investment that continuously delivers.
"There is a reason why passive investing works. The market is not your coffee shop around the corner that went bankrupt during COVID. It's not an SME that's struggling because of high inflation. It's the proven best companies around the globe," Rhee says.
Billy Naveed, chief strategy officer of Smile Group, says it helps to invest in companies that are close to your heart.
"Investing in companies you feel passionate about, whether it's their mission, or you know they're going to sell more tomorrow than they sell today," he says.
"It also helps to write down a few things about what you love about the company, and check periodically to see if these things have not changed", he adds.
Becoming a nonprofit board director for the first time
Business leaders often join nonprofit boards to contribute to a greater purpose. But what does the job of board director entail, and how does one get a seat to begin with?
Panellists at How to Get a Seat on a Nonprofit Board shared a few tips for those keen on board leadership.
Kitson Leonard Lee, Head of Centre for Non-Profit Leadership, says "the job of the board is to provide stewardship and advisory to top management". Basically, board directors have the fiduciary duty of contributing their expertise to the company's senior ranks.
So if you're an experienced businessperson that has negotiated multiple deals, or consider yourself an expert at raising funds, you may consider joining a board to offer your skills and insights.
"At the same time, you should also be responsible for the charity's reserves, operations, and the internal controls. Most importantly, you need to add value to the board," he continues.
Leon Toh, Managing Director of Damson Capital and board director Etcembly, says "the role can be demanding at times, particularly in the throes of a crisis".
"Just be prepared that when you are at the board level, you have to be what the organisation demands of us. And that's really the commitment and the energy we have to give to it," he adds.
Jaelle Ang, CEO of The Great Room and a board director at two real estate investment trusts, says that "board directorship is a process".
She advises newcomers to board directorship to be open to possibilities, despite not landing the board of your choice on your first try.
"First, you're going to get on a less relevant board. But other people on the board are going to support you. And you'll get on better, higher calibre boards in time," she says.
In addition to our distinguished presenters and speakers mentioned above, guests at the Greater launch included Chia Yong Yong; who shared what corporates and individuals  can do to support non-profit organisations; Henry Lee, who gave expert tips on how to lead effectively during a crisis; and Dr Kathy Gisbert-Tay, who urged the prioritising of mental health in the workplace.
The Greater rounds up experts and thought leaders in a carefully curated roster of events, filled with in-depth analysis and thought-provoking opinions designed to inform and to inspire.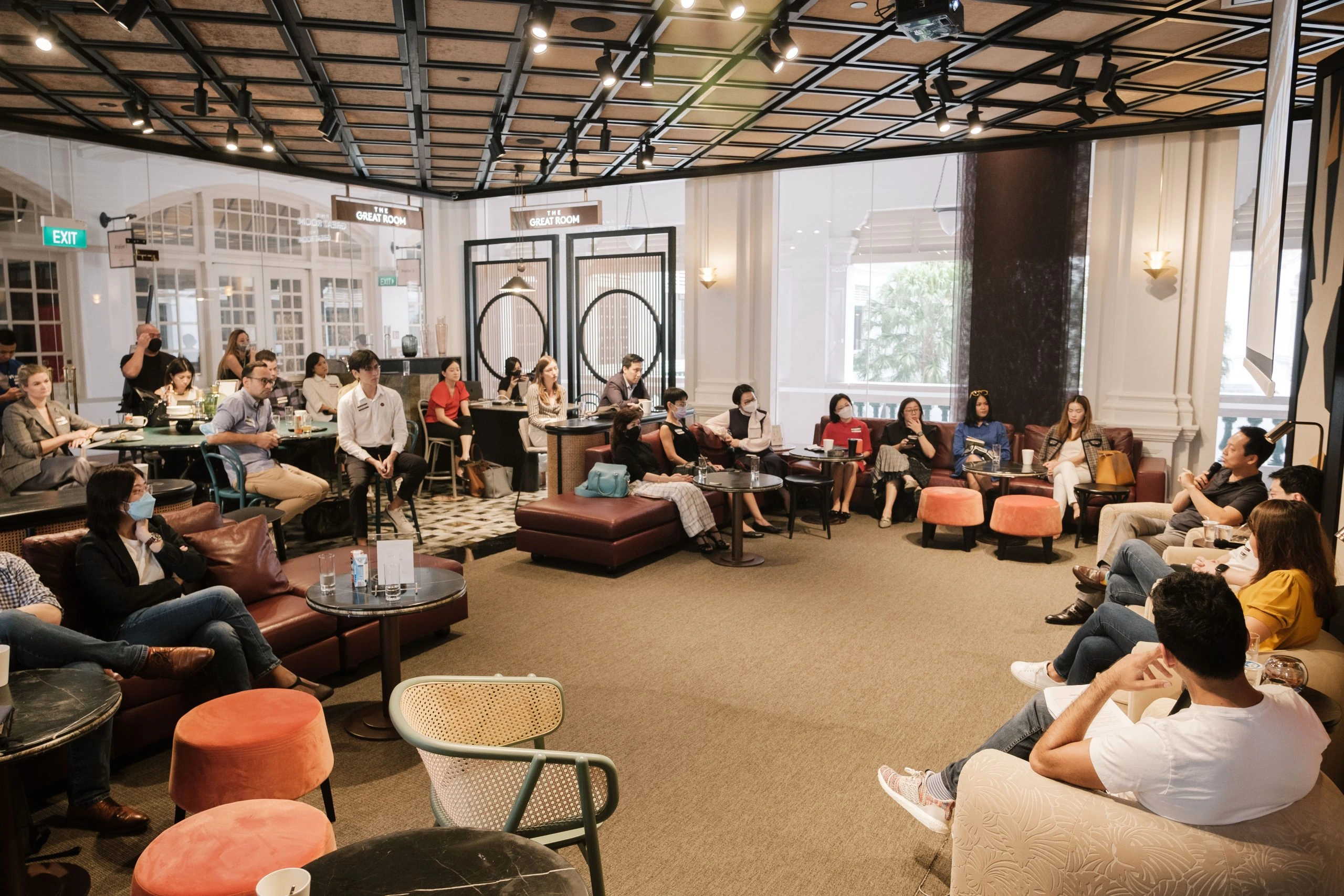 Join the Greater to tap into intimate knowledge and insights as well as the most relevant trends from leaders in the business community. Contact us today by emailing talktous@thegreaterclub.co to learn more on how you can become a member.