With remote work and hybrid teams, how do business leaders gauge results when half of their staff are not in the office?
In an early 2022 Microsoft survey, about 50 percent of employers require employees to return to the office full time by 2023. It is a sharp contrast to the flexibility work-from-home and hybrid work offers and that that employees crave, with 52 percent of the employees surveyed intending to change jobs if their employers mandated in-office five days a week.
But most employers are reasonable people, and have compromised with their colleagues by allowing hybrid work arrangements. 
The unintended consequences of such arrangements are difficulties in building culture, grooming talent, real-time collaboration and fostering in-person relationships.
Another issue borne out of the post-pandemic age is the maintaining and measuring of productivity over a hybrid setting – without being able to manage their teams more closely, how do business leaders measure productivity and gauge the effectiveness of their strategies?
The Greater Club's event The Great Reflection: Future of Work Series sought to dissect this, among other issues faced by business leaders, in the new normal.
The panel discussion, held on 30 November 2022, welcomed the following guests to share their insights:
– Samir Khadepaun, founder and chief executive officer of Wizly
– Fridtjof Berge, co-founder and chief business officer of Antler
– David Isaac Mathews, founder of Brandspace Advisory
– Puja Bharwani, co-founder and chief marketing officer of Wizly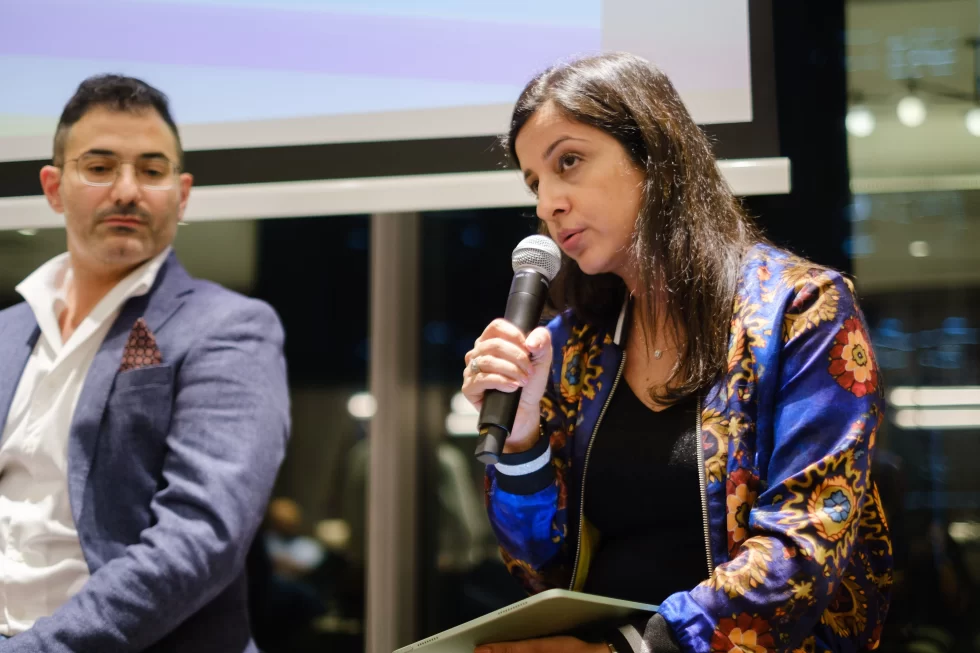 What does productivity mean in the new normal?
Employees who work remotely are given plenty of autonomy. The time spent finishing a task could vary widely, and it is no longer a reliable indicator. 
Rather than micromanaging your employees, a more practical approach is to check in on employees' engagement levels, as well as give them the tools and the resources to complete their task.
Berge, who ran Antler virtually at the height of Covid-19, believes there isn't a magic number or indicator on how to interpret productivity. 
"Unless you're in an old-fashioned firm, where you're looking over someone's shoulder, there's not really a need to measure productivity in different ways," he says. To Berge, it is more about checking if people are motivated to begin with. 
For Mathews, clarity over deliverables and how they relate to goals as well as overall strategy is the key to maintaining productivity with your teams, whether it is virtually or in-person.
"If there is a gap between the directives and what the team ends up doing, it's because managers didn't give their teams enough guidance to make the correct decisions", according to Mathews. 
"That's when you see the tension in micromanagement, right? Somebody's trying to create a different outcome," he says.
To Mathews, the case for or against hybrid work isn't really the main point. Business leaders also have the uphill task of aligning teams on a common vision and giving them cause to be excited.
Inspiring people to return to the office 
As a global startup venture capitalist and accelerator, Antler's operations pre-Covid were rather "people-intense", according to Berge. It involved a great deal of mentorship and leading large, rapidly-growing teams. "There's no denying that a lot of the magic is bringing people together," he says. 
Founded in 2018, Antler had the unfortunate task of scaling virtually during the pandemic. "It was really difficult to pick up on who's not really motivated, or losing energy or plain unenthusiastic about working in your company. That's extremely hard during a very decentralised, purely kind of virtual community," he says.
Despite hybrid arrangements being the norm, business leaders overwhelmingly prefer their teams to be in-office full-time. Enticing them to return on their own volition is one of Antler's biggest challenges. 
He is contemplating creating an office environment that is more than just about work – in Antler's case, it was about creating a culture and community that is more exciting than conducting daily Zoom calls.
"It could be workshops, team lunches, or inviting overseas teams over to the office," says Berge. "Suddenly, going into the office brings you things you can't get elsewhere," he adds. 
One way to do this is to create "shared incentives", where employees feel that more could be done as a team if they had in-person meetings and interactions, according to Mathews. 

"There are things that can be solved virtually on Monday to Thursday, and on Friday, there may be things that the team needs to solve together," he says.
Is Gen Z really that bad?
Gen Z has garnered a tarred reputation in the workplace for being uncooperative, impatient and idealistic. This Newsweek article pretty much summarises the challenges that managers face when dealing with Gen Z.
"It's a sentiment shared by many business leaders – that Gen Z, or those born between the mid-1990s to early 2010s, are the most difficult to convince to return to the office", says Bharwani. She asked the panellists how they manage this young but populous group of workers.
Berge suggests cutting this so-called problematic generation some slack: most of them entered the workforce at the height of the pandemic, which meant they have not experienced what it's like to be fully in-office. 
"Sometimes I think the younger people can be very impatient, they do one job and then they want to get a promotion or a new job. But that might be a sign that they're just ready to do more things," says Berge.
For Khadepaun, making friends who are 10 years younger or more is key in keeping up with current trends and mindsets. "It's how team leaders can understand the dynamics of the future workforce, and empathise with their challenges and aspirations", he elaborates.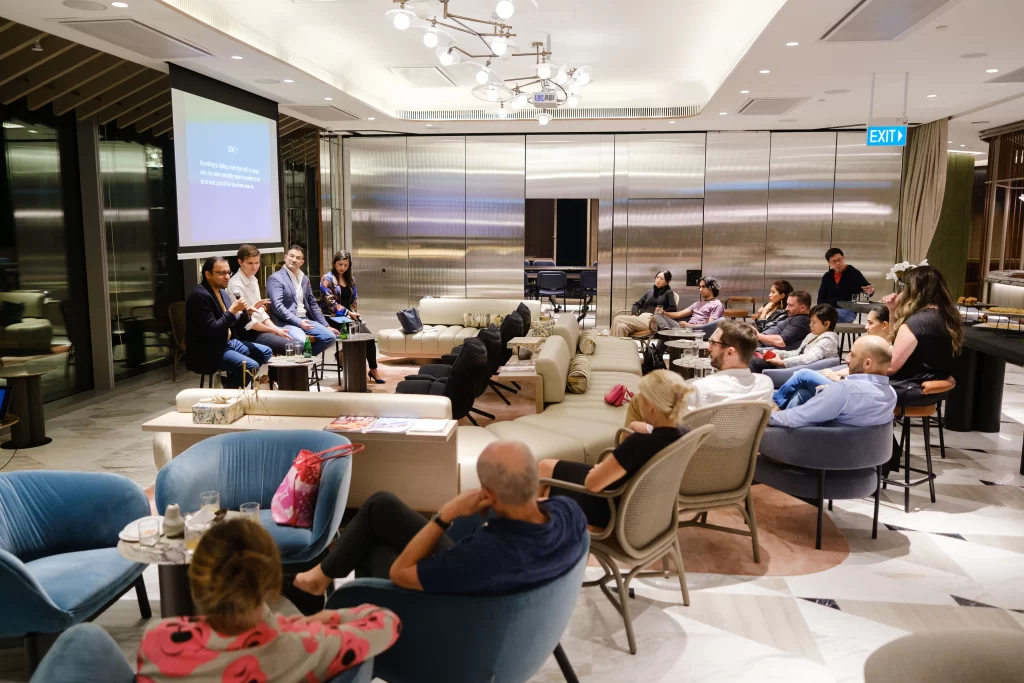 The necessary quest for freelancers
It is estimated that 30 percent of the workforce will be independent by 2027. A recent study also concluded that 64 percent of large companies have increased their investments in independent talent since the onset of the pandemic.
Khadepaun agrees that companies should look into hiring a body of freelancers, amid challenges in hiring and retaining talent as well as maintaining a skilled workforce. "With the adoption of collaborative tools, more companies find it easier to work with external talent," he adds.
Audience member and Greater leader Lim Kim Pong asked the panellists what they thought were the leadership skills of the future. 
Having scaled Antler during the pandemic and working with teams from around the world, Berge opines that dealing with various cultures and being a concise communicator will be highly sought after skills in the hybrid-driven future.
"You need to have pretty good social skills to understand different challenges in different regions," he says.
We let leaders build leaders at the Greater Club.
 Get the latest updates and insights from Greater straight to your inbox by subscribing to our e-newsletters. 
Interested to become a member?
Sign up
now or
book a coffee chat
to learn more about our club offerings.