Only 15 percent of Southeast Asia's workforce have expressed a desire to work from home forever, according to a 2021 survey by EY. 
Furthermore, a considerable number of employees are willing to quit their jobs to find work that allows them to work remotely, giving rise to a worldwide phenomenon known as the "Great Resignation".  
With collaboration tools like Slack, Zoom and Google Suite tiding companies over during lockdown, naysayers who have snubbed working from home as impossible to execute have been proven wrong.
But as far as workplace interactions go, there is nothing like in-person interactions to build culture and engagement.
As more people get vaccinated, employees who prefer the office can't wait to go back, and many employers are requiring their staff to come into work a few days a week.

Remote vs In-office – which is more productive? 
Many remote workers claim that working-from-home has made them more productive. Time savings from zero commuting have led to better sleep and physical health, which in turn, have improved productivity, according to one such survey. 
But opinions suggest otherwise. Staff that have to contend with tight deadlines could do with a conducive office space free from distractions. There is also more room for collaboration and idea creation, when you are among like-minded individuals. Some workers like the boundaries between work and home life, which is what a physical work space provides.

How to navigate changing attitudes towards the office
Productivity levels in work-from-home versus office is a highly debatable topic. Despite the conflicting opinions, a significant portion of workers have expressed a preference for remote working arrangements. 
But persuading those who are insistent on working-from-home to come to the office a few days a week can be challenging. That's when employers should tune in to what their staff want or need, in an effort to get them to come back.
So what can you, as an employer, do to encourage your staff to come back to the office? For starters, it helps to empathise with your staff's reasons for wanting to work from home.
Saving time and money from commuting, and having more time to spend with their children, are two justifiable reasons.
By making the workplace a more inviting space to work from, employees may actually start to see the benefits of coming into the office and getting out of the house, where distractions and feeling isolated are common disadvantages of working from home.
By making the office a great place to work in, your staff may end up loving the office in the end.
Here are 5 ways employers can inspire their workforce to return to the office.

1. Launch a hybrid work arrangement or have flexible working hours

The office remains integral in some ways, serving as a respite from distracting family members and roommates. With its conducive environment and water cooler chats with team members, some employees prefer working in the office. 
At the same time, you want to retain your best talent, who may prefer the option of being able to work remotely. Enforcing an in-office mandate may deter them from staying. You may lose your best talent to rival firms that offer more flexible options.
A hybrid work arrangement that gives employees the choice to work-from-home or in-office is one way they can have the best of both worlds.

2. Leverage co-working spaces to tap on like-minded individuals

Employers who adopt a hybrid work arrangement may offer staff the option of co-working spaces. Shared offices are home to a vibrant community of entrepreneurs and business leaders, who are constantly seeking new ways to innovate and improve.
Co-working spaces inspire new ideas and foster collaboration. Furthermore, these spaces are pleasantly furnished and are located in convenient parts of town. 
The Great Room, for instance, holds regular seminars and workshops as part of its community campaigns, to equip members with tools and skills they need to navigate their careers.
A co-working space makes a fine option for employers who want to welcome their teams back to the office. Employers can save on rental costs, too, should they choose to make the co-working space their sole place of work.
3. Reward your staff with in-office perks
Employees spend nearly all their waking hours at work, so it's only reasonable that they choose positive work environments and greater flexibility. The onus is on employers to make the office a desirable place to work.
It could be as simple as providing more wholesome snacks for your employees, to avoid the dreaded desk-bound weight gain. Or improving the coffee selections instead of sugar-laded 3-in-1s. 
Ergonomic office furniture to fend off nagging back pains, or private lounges for your teams to gather their thoughts or take power naps, are among a myriad of perks you could offer. 
With flexible working times, your teams may visit the gym or the yoga studio during lunchtime or before work commences. So you could reward them with a corporate fitness membership. Such benefits won't go unnoticed by your staff, who will appreciate the concern for their well-being.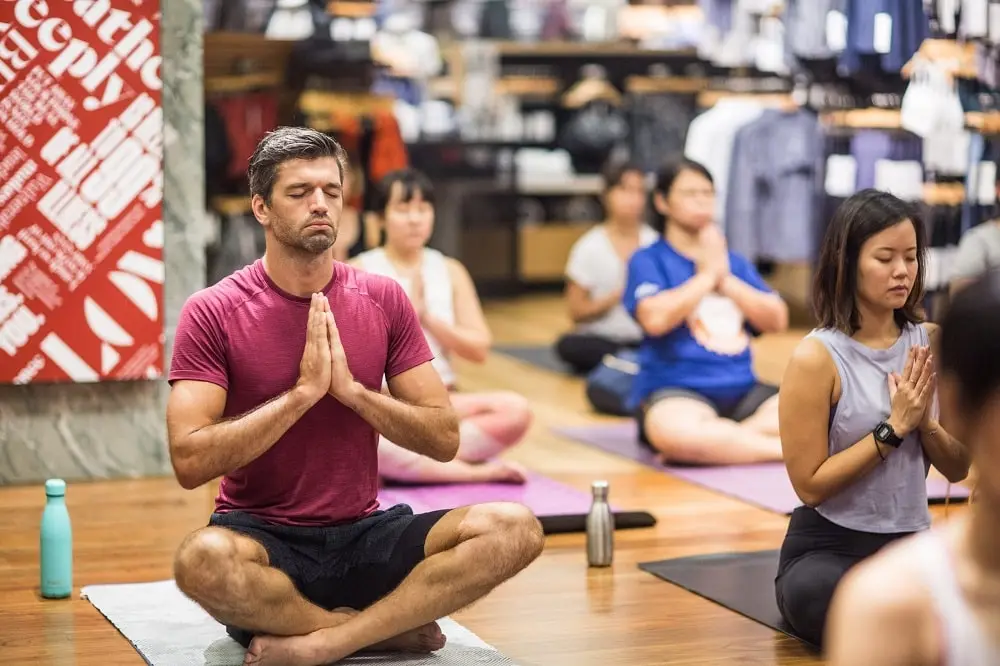 4. Show you care – have regular check-ins on their mental health and well-being

The old mantra holds true especially in these Covid times, where mental health is at the forefront – employees don't quit because of work; they quit because of their bosses. 
Micromanaging your teams and ruling with an iron fist are no longer relevant in the new normal. Employees are seeking greener pastures, with some even setting up their own businesses for better fulfilment at work.
Empathetic business leaders who listen without blame or judgment, help employees address root causes of any work issues. 
While no boss or manager is perfect, the least business leaders could do is show that they care about their employees. Workplace transparency, stamping out toxic behaviours, or even an open-door policy where your teams can air their concerns in a safe space, are good grounds to start on.
5. Invest in your teams by building camaraderie and self-improvement 

Team-building events help to smooth over any workplace conflicts that may arise when it's time to head back to the office. It's important for camaraderie that issues are dealt with quickly and a positive atmosphere returns, so the office remains a productive environment. 
Employers can schedule regular company events such as games night or movie night, or informal sharing sessions with team members and management. Such events help to rebuild broken links and ensure that any grievances among team members are heard.
Investing in your staff's career and personal progressions is another way to make your company a great place to work. Staff who are disengaged may need a friendly nudge to try new things or take on new challenges. By giving them more responsibilities, or subsidising courses for them to upskill, your employees can be the best versions of themselves under your watch.
***
Like what you've read? Subscribe to The Greater's mailing list to get updates, articles and more!