From alternative proteins to growing leafy greens in offices, find out how four food startups aim to change the way we eat for the better
Consumers could be the ones who solve the climate crisis by adopting plant-based diets. 
Ethics and health reasons aside, animal agriculture is known to be more detrimental to the environment for many reasons, one of which is the highly inefficient use of resources.
Here's why: land is used to farm grains for livestock feed, which means farming cows, pigs, chickens and other livestock uses significantly more land than plant agriculture.
This calls for the clearing and destruction of vast hectares of forests and ecosystems, which are vital to reducing carbon emissions.
If everyone reduced their consumption of meat in favour of a plant-based diet, farmers would have more incentive to farm vegetables and other edible plants.
Innovators in the food industry are already working hard to increase consumer accessibility to plant-based foods, steering preferences away from animal products and addressing the climate crisis over the long-term.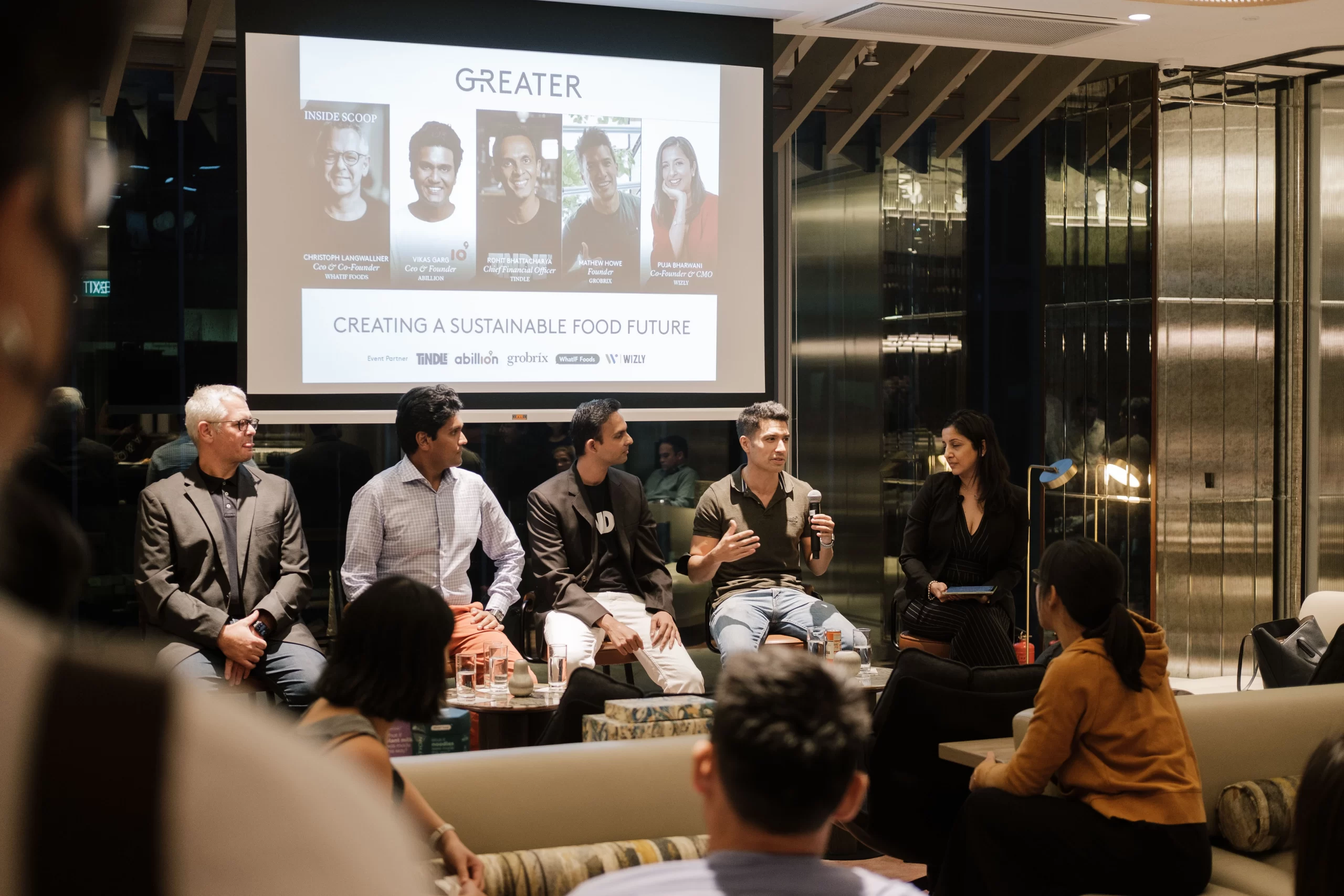 The Greater Club welcomed four of these innovators to discuss how they are making the food industry more sustainable at Creating a Sustainable Food Future event, held on 21 July.
Meet the food innovators
The panellists at the event are:
Plant-based and diversified diets are the key to solving the climate crisis
Food innovators have taken on the monumental task to convince consumers that plant-based foods are a viable substitute for animal-based protein.
Alternative proteins such as plant-based meat are thriving in this aspect – Tindle, which turns soy into plant-based chicken, is one such example.
Next Gen foods, which owns Tindle, recently clinched US$100 million in Series A funding to scale up its production for launch in the United States.
Tindle works with chefs to make Tindle tasty enough for meat lovers to incorporate into their everyday diet. It even mimics the fibrous tissue and succulent texture of chicken meat.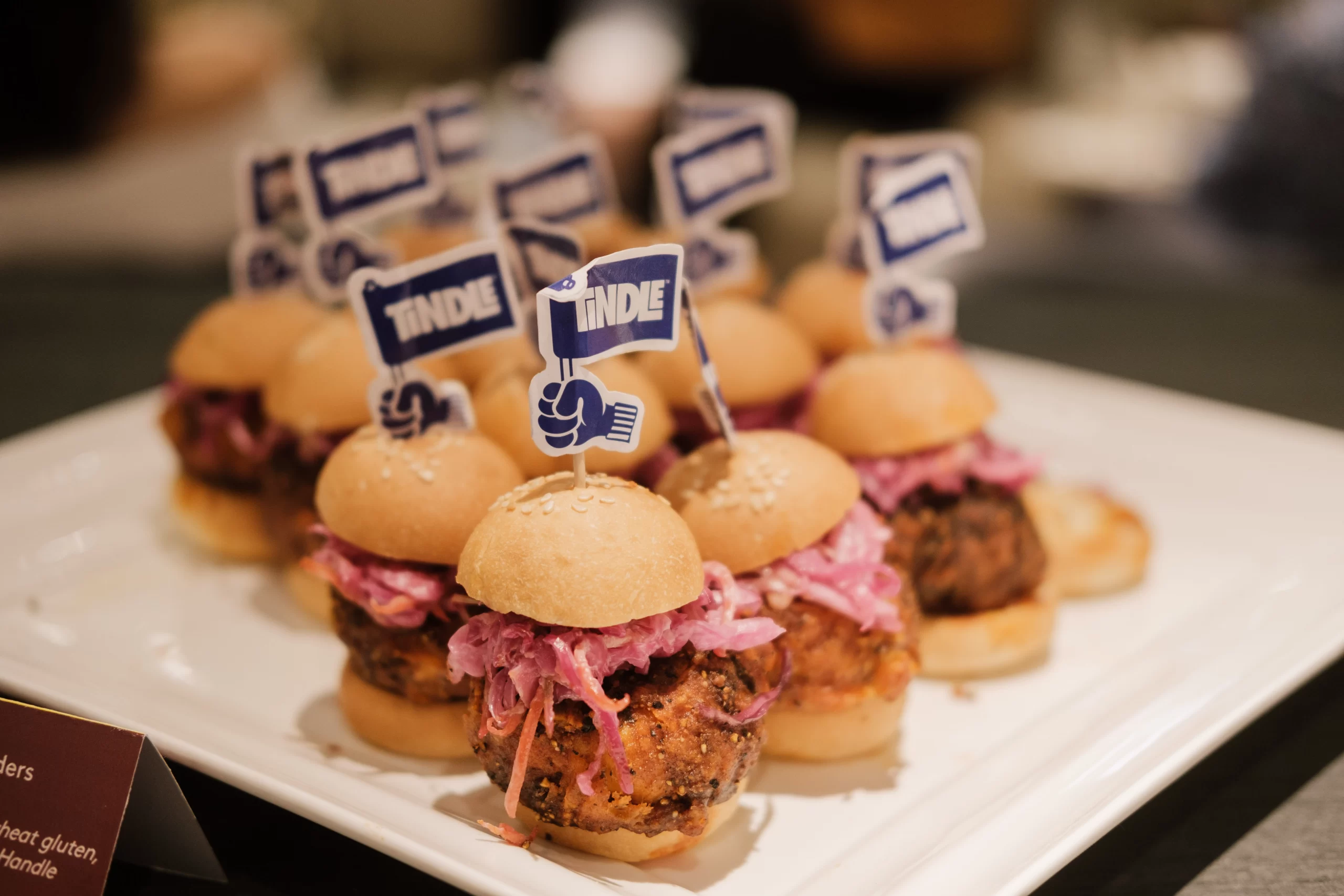 "What we want to prove is, it's possible to have a great meal made by your favourite chef, the favourite dishes that you've always eaten. But from plant-based ingredients," says Bhattacharya.
He believes that future generations will be the ones spearheading the plant-based movement – "one in five children in the United Kingdom have already expressed a desire to go vegan", he says.
He also believes as emerging markets in Asia reach a higher socio-economic status, consumers in the region will make more health-conscious food choices. "These include plant-based meats", says Bhattacharya. 
"When people enter the middle class, they are going to be placing more importance on lifestyle, on their health, on their longevity, right, and they're going to be associating luxury with eating cleaner and eating healthier,"
Langwallner advocates diversified diet as a way to heal farmlands from soil degradation, as rotating crops revitalise the soil and reduce pollution from fertiliser runoff. For instance, consuming more legumes will incentivise farmers to plant the crop, which introduces more nitrogen into the soil. 
Nitrogen is essential in growing healthy and robust crops. "If we would grow the same quantity of legumes that we actually consume grains, we would not need any synthetic fertiliser," he says.
Making a plant-based lifestyle easy for all
Grobrix was set up during the pandemic to bring farm-to-table into homes and offices, as people turned to mindful activities to relieve stress and pass the time spent locked in. 
Having access to fresh leafy greens also makes it easier for people to eat more vegetables, and perhaps embrace plant-based diets. 
Each Grobrix system comes with grow lights and a closed loop watering method that distributes nutrients to the roots of the plant. Users grow vegetables and herbs such as bok choy, rocket, basil, and cherry tomatoes.
Garg aims to get a billion people on his social media platform dedicated solely to sustainability. He aims to change the way people eat by making it easy for them to shop and eat sustainably.
According to him, Abillion currently has a million users from 170 countries.
"You can use it to find great vegan food around you, anywhere around the world. You can use it to find [sustainable] products and of course, you can use it to really connect with a community of changemakers – people who are really vested in making the world a better place," he explains.
Improving farmer livelihoods 
WhatIF Foods, which uses bambara groundnut to make plant-based milk and noodles, is another example of how food innovation has created more plant-based choices.
Bambara groundnut, or BamNut for short, is a nutritionally-rich legume grown across Southeast Asia and West Africa. It produces a rich, creamy and flavourful milk similar to full-cream milk. 
By incentivising farmers to plant BamNut, they need not worry about degrading their farmlands, improving their livelihoods as a consequence. 
"We have about 2.6 billion people that make a living on agricultural activities. And more than 70 percent of them are the poorest of the poor. They live on less than $1,"
"And what makes matters worse is that half of them are invested into farming land which is degrading at a speed unprecedented in human history," says Langwaller, who is vegan.
How consumers can do their part in achieving food sustainability and security
Singapore's food security situation faces some conundrums. Local vegetables can be 20 to 50 percent more expensive than imported varieties, which makes it difficult for homegrown farmers to compete on price.
"Consumers are more likely to choose cheaper imports compared to locally grown vegetables," says Howe.
"Energy prices have gone up and it looks like they will stay up for some time," he says. "People have to come to terms with the fact that they are going to have to pay more for locally grown vegetables, or the government has to subsidise it," he continues.
The panellists agree that going vegetarian or vegan cold turkey isn't the most sensible way to go. It is extremely challenging for consumers to give up steak or chicken wings. To force consumers to do so may result in backlash for the plant-based movement.
Langwallner believes that a diversified, flexitarian diet that includes small amounts of animal protein and a large variety of vegetables, fruit, seeds, nuts and legumes, is a more realistic route. 
"We are artificially feeding so much meat into our bellies. And I think if we look at traditional diets that are full with colours, different textures –  those sorts of aspects are going to actually help us really diversify our diet," he says.
"Because at the end of the day, there is no one healthy food out there. Everybody can kill himself or herself by eating just carrots."
The Greater Club aims to make us more conscious consumers, through our networks in the innovation and sustainability space. Email us at

talktous@thegreater.com

to find out about our membership plans.