The hybrid work arrangement is now the standard model of work post-pandemic. But opinions about it remain divided, according to our panel discussion on leadership in the post-Covid world.
Employees around the world may rejoice about the flexibility a hybrid working arrangement brings. But some team leaders have reservations about the lack of in-person engagement and are finding it hard to adapt.
How, then, should these two groups of people find common ground and reach a compromise, in order to bring their working relationship forward?
That's what our panellists at Reimagining What It Takes to Lead Through Different Lenses, discussed during the Greater Club Open House, as they echoed the diversity of their experiences as part of adapting to the new normal.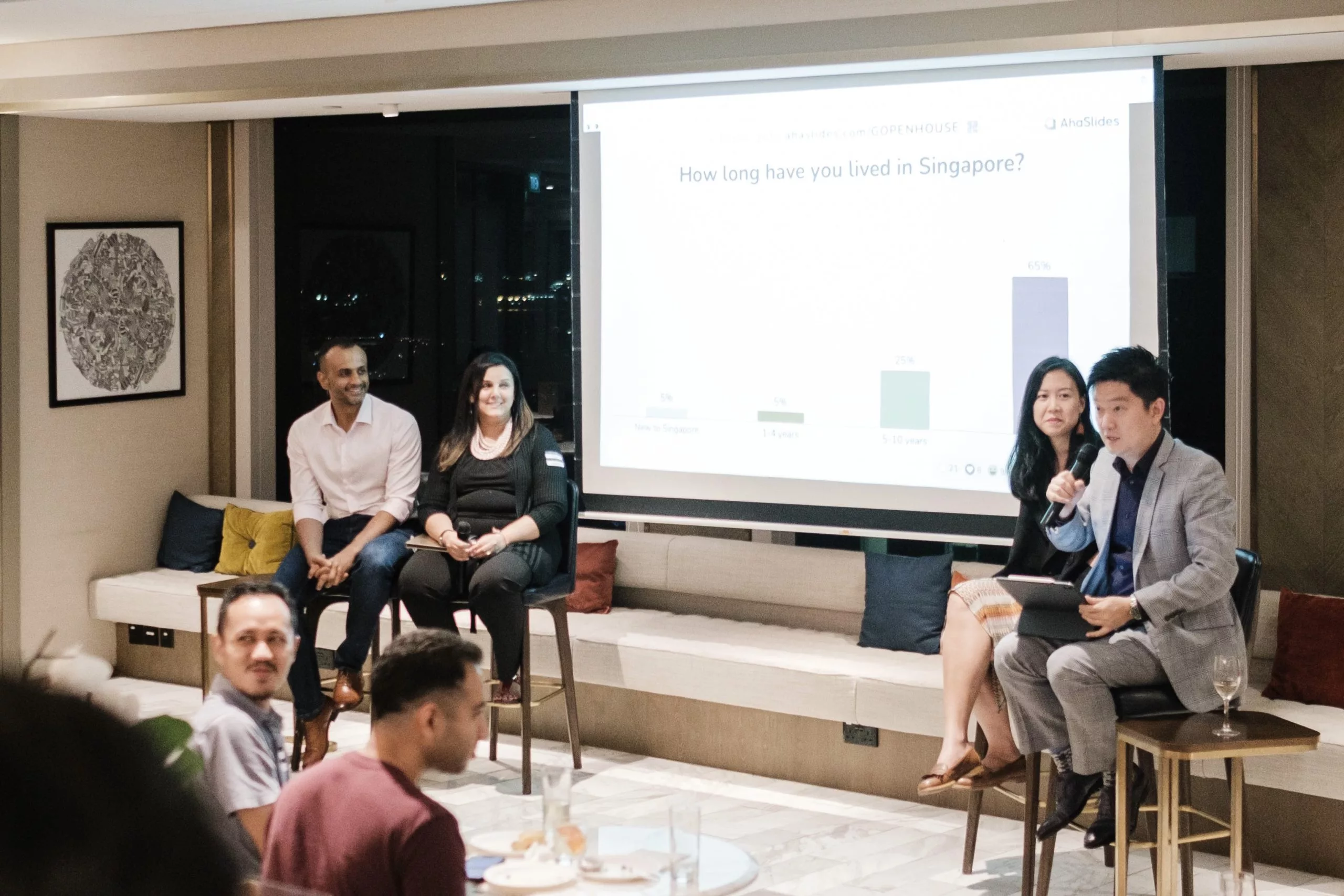 The panellists comprised the following leaders of the Greater:
Held on October 20, the inaugural Greater Club Open House saw leaders, members and guests from a multitude of industries and backgrounds convene for an evening of conversation and networking.
(As the event was held under Chatham House Rules, all quotes cited from the event will be anonymous.)
Here are some key takeaways from the panel discussion:
Building workplace relationships over Zoom is possible
Some managers are the "products of going into the office every day" and are not used to mentoring and engaging their teams in a virtual setting. They cite the lack of real-time feedback as the main challenge that will slow down the mentorship and culture-building process.
"Leading a team virtually is new to many managers, so it helps to request regular feedback from your peers to fine-tune the process", said one of the panellists. 
Good communication and fostering camaraderie are just some of the skills effective leaders require. To level up, members of the Greater Club can tap the soon-to-be-launched 360 Profiling System™, a simple but powerful leadership profiling tool that helps organisations identify, analyse and remedy any competency gaps.
Returning to the workplace is not all bad
One positive tradeoff about returning to the office is the clear distinction of work time and "me" time. Returning to the workplace is also more conducive to relationship and culture building, as well as collaboration.
According to a report by the World Health Organization, teleworking can improve work-life balance by cutting down on commuting time and opening up opportunities for physical activity.  
But without proper planning and health and safety support, it can cause burnout, depression, home violence, eye strain and unhealthy weight gain. 
Leaders, in particular, felt significantly more strain during the pandemic. As pillars of strength in unprecedented times, they were charged with shouldering a "disproportionate amount of the emotional burden", said another panellist.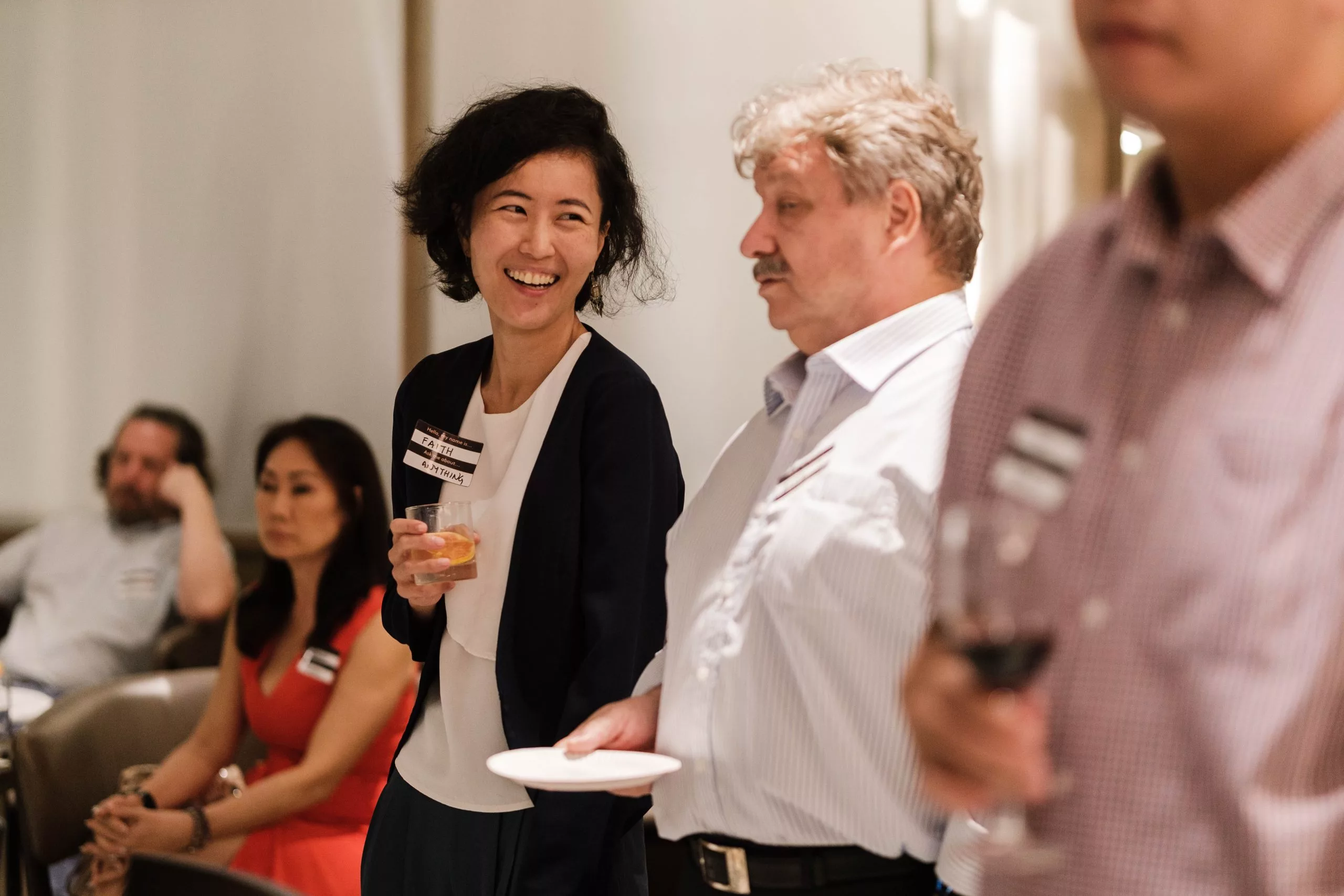 There is no right or wrong way of working
The hybrid environment is certainly divisive, with a constant push-pull scenario between those for and against such a work arrangement, reported one of the panellists. 
According to a survey by Citrix, which polled 6,500 workers from 10 countries, it found that despite hybrid work arrangements becoming the workplace standard, 56 per cent of respondents are or plan to be in the office full-time, while 49 per cent are fully remote and plan to be permanent.
While sentiment remains at odds, one panellist noted that the post-Covid workplace is an evolving landscape, and empathises with the different needs of employees.
For instance, staff in caregiving roles, such as couples with young children, could do with spending more time at home. They may not be able to afford nannies to watch the kids while they go to work.
So, instead of having a one-size-fits-all approach, it helps to ask what the needs of the role are. If there are no high-level meetings or employees are performing light tasks, it doesn't make sense for them to do these tasks in the office when they could be done easily at home. 
But how does one deal with a stubborn manager who has made in-office work mandatory?
"The answer to this question is a tough one", said one of the panellists. "But it may help to respect their views, try to probe why they feel the way they do". In the end, it's the employees who need to voice out their preferences for hybrid work collectively. "The culture has to push back," notes the panellist.
Finding support in and out of the office
Mentorship during the pandemic meant a great deal to one of the panellists, who was under much pressure from leading a high-growth company in a new region.
If you can't find a mentor at work, by all means, find one outside of work or among your personal connections. Mentors are essential to one's growth, as they help you navigate your career and pinpoint the skills you need to progress.
The panellist was also able to seek guidance at business clubs such as the Greater Club, whose members extended their unwavering support amid the stresses of the pandemic.
Business clubs offer benefits and services that facilitate the growth of their members, such as networking opportunities with potential collaborators and clients, as well as a goldmine of insights and tips from other experienced business leaders.
These clubs are particularly helpful to small-to-medium-sized businesses, as they offer access to the alike-minded community who strive for success as business owners and as contributing members of society.
Greater was born to be more than a business club. With a diverse membership base and community, it was created to bring leaders together to grow personally and professionally.
Exchange ideas, insight, and find kinship with members of our vibrant community. Email us at 

talktous@thegreaterclub.co

 

or 

Book a coffee chat

 

to find out more about our next Greater Open House and membership at the club.