Khoo Swee Chiow's transformation from an IT guy working at Singapore Airlines, to Singapore's first Everest summiteer, took a long 10 years. 
With no climbing experience and no knowledge on how to tie even the most basic knots, he began his journey to Everest at Singapore's very own Bukit Timah hill, after which he moved on to larger peaks such as Indonesia's Mount Rinjani, and Mount Kinabalu in Malaysia.
Khoo summited Everest in 1998, a feat that would not have been possible without the backing of his then-employer Singapore Airlines. Of course, his steely determination and patience had a huge role in his summit too.
Today, Khoo is an experienced mountain guide that has climbed over 200 mountains.On top of summiting the highest mountain in all seven continents, he has skied across the North and South Poles, making him the first Southeast Asian and the fourth person to complete the Explorers' Grand Slam.
His more down-to-earth pursuits include swimming the length of Malacca Straits, cycling from Singapore all the way to Beijing, and even breaking the Guinness World Record for the world's longest scuba dive in a controlled environment, spending nearly 10 days in a water tank outside of Tampines Mall.
He is also an author of five books, publishing his first book Journey to the Ends of the Earth, an autobiographical account of his mountaineering feats, in 2007.
He shared some life lessons gleaned from achieving the seemingly impossible in some of the world's harshest landscapes, with members of the Greater Club at Scaling Greater Heights, held on 13 October at The Great Room.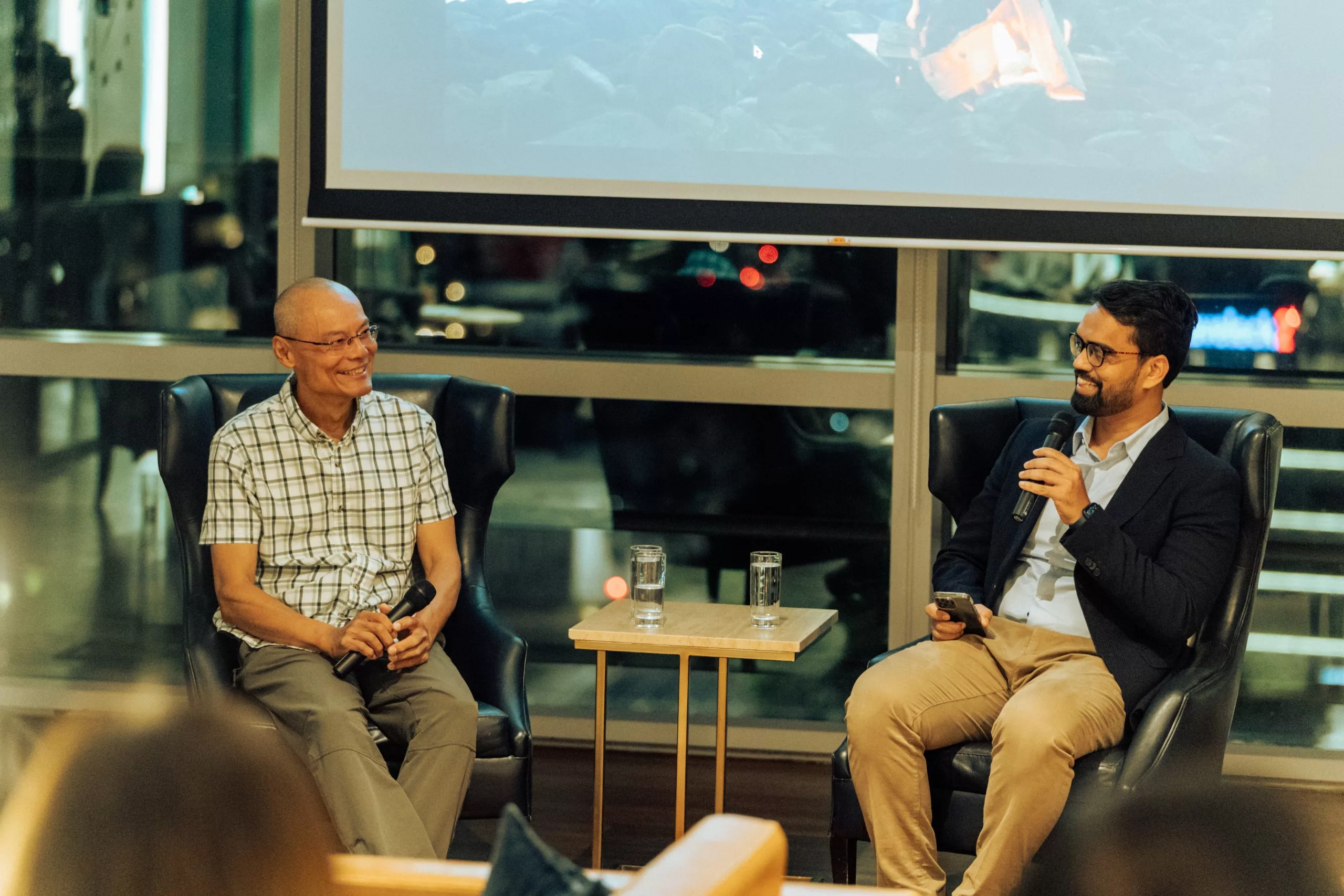 Trust your teammates
Teamwork played a vital part in Singapore's first Everest expedition. "Climbing Everest is not a solo act," says Khoo. "It is also not just about getting to the top. It is really about coming home alive," he says.
As Khoo had the most climbing experience out of his team, he was the person-in-charge of training and motivating his teammates. It's a two-way street, as his teammates trusted him to lead them through the expedition safely.
The team also placed their trust in their Sherpas, who performed essential tasks such as laying down ropes, carrying canisters of oxygen, and ferrying camp gear and food up and down the mountain. They acted as pillars of support to Khoo and his team and would prove indispensable should situations turn awry. 
Realign team members on what matters most – getting home alive
Nobody should die on any expedition, not even if the summit is just 400 metres away. Khoo has made the difficult yet life-saving decision to turn back in bad weather, even if it meant wasting months or even years of training, as well as potentially disappointing your sponsors.
But some of his teammates didn't see eye-to-eye on this matter, according to Khoo. He has had to resolve conflicts among his teammates, who wanted to push on despite the dangerous circumstances.
Khoo made sure his team understood that his decision to turn back, if it ever came to that, was final. He draws from the experience of losing a few mountaineering friends from other expeditions, and reminds his team that self-preservation takes utmost priority.
Despite the heated discussions with some of his teammates, they understood his reasons for turning back, and are still his good friends today. "They still climb with me because they know I will bring them home," he says. 
Obstacles are only temporary
Convincing corporations to fund your Everest expedition is hard work, made all the more difficult if you are a nobody in the mountaineering scene. "Sponsorship is not a donation. It is a business deal," he says.
It took sheer persistence to find enough sponsors to fund his maiden expedition to Everest. He was also lucky to find financial and moral support from the late Ong Teng Cheong, a former president of Singapore.
"I remember sending out 100 letters asking for sponsorship and not getting a single reply. It was really demoralising," he says. "But storms don't last forever. If you hang in there, somebody will reply," he adds.
Don't let failure get in the way of your dreams
Khoo's first mission to the North Pole was a failure. The shifting landscape meant that glaciers were constantly breaking off and colliding with one another. This created deep crevasses and large ridges among the ice blocks, making skiing with a 70 kg load in -30 degree celsius temperatures extremely difficult and dangerous.
Hampered by frostbite on his fingers, he made the decision to abort the expedition. The well-publicised mission was cut short, and he had the uncomfortable task of answering to sponsors upon his return to Singapore. 
After going back to the drawing board, Khoo changed his strategy, upgraded his equipment, and went back to the North Pole with a renewed perspective. "It's about responding and rebounding from failure and setback," he says.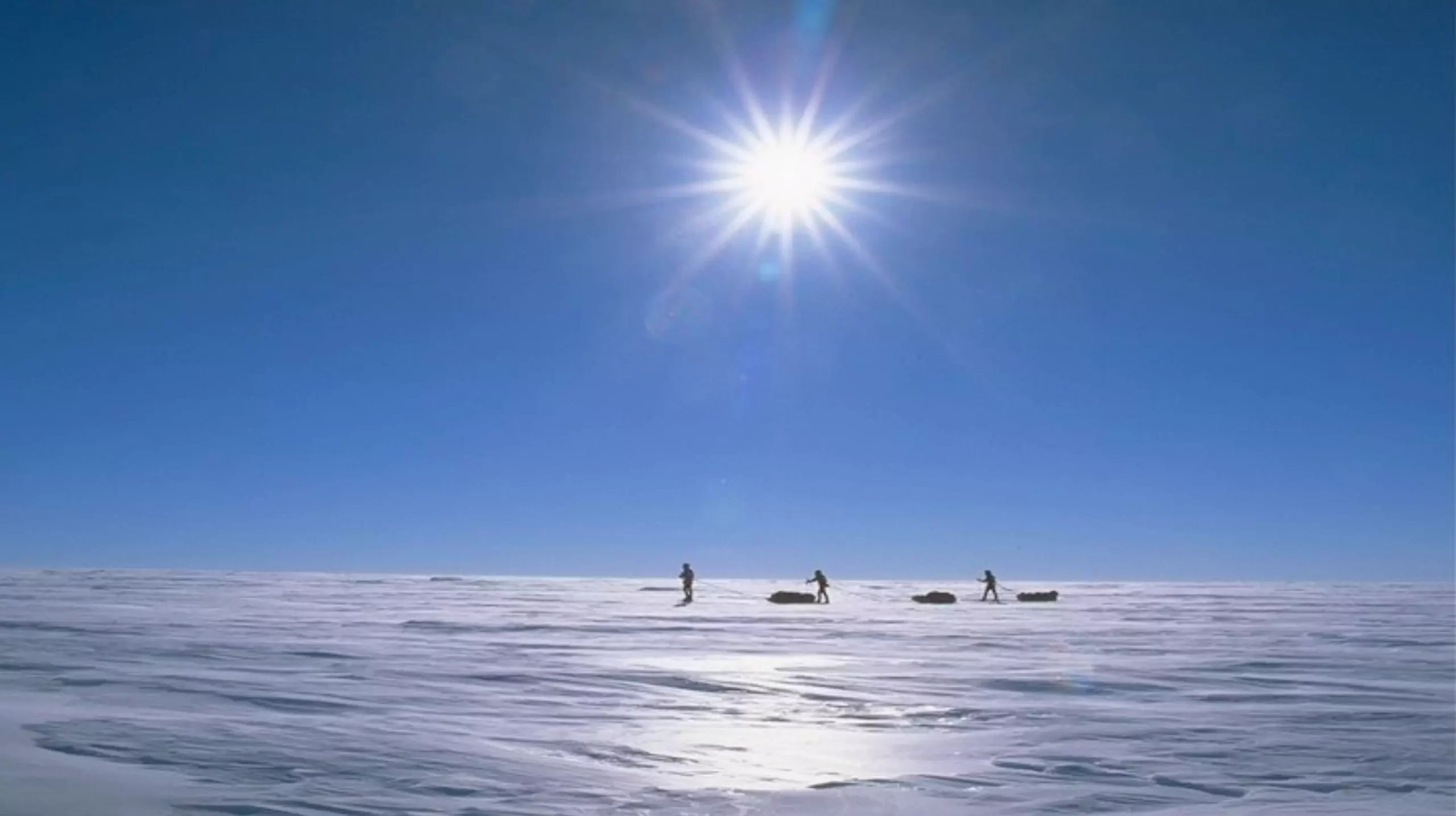 Make it a point to celebrate small wins
For Khoo's South Pole 1,100km expedition, he made sure to reward himself and his team with some bakwa (Chinese barbecued pork) and champagne for every 100km they skied. "We couldn't open a pack of bakwa until we get the next 100km," he says. 
The team practised psychological resilience to withstand the freezing cold and the barren landscape. With no end in sight, the daily drudgery took a mental toll on the team. "Everyday started to look the same," says Khoo.
The American Psychological Association defines resilience as "the process of adapting well in the face of adversity, trauma, tragedy, threats or significant sources of stress".
By motivating themselves with small rewards at various stages of the journey , the team was able to keep going. It's one way to remain positive when the going gets tough. 
Reframing a challenging situation as a positive one
Khoo also applied psychological resilience in one of his feats. Donning only scuba gear, he aimed to submerge himself in a water tank for as long as he could, with the goal of achieving the longest scuba dive in a controlled environment
The idea of living underwater d in a glass tank for days on end is enough to make anyone feel claustrophobic. But Khoo decided to put a positive spin on the challenge – he called the tank his "home for the next 10 days", which he says helped him to relax a little bit.
It was truly a case of mind over matter – while submerged, he thought about his family, his next goals, among other things. He purposefully avoided dwelling on his confinement, choosing positive thoughts and remaining in the present.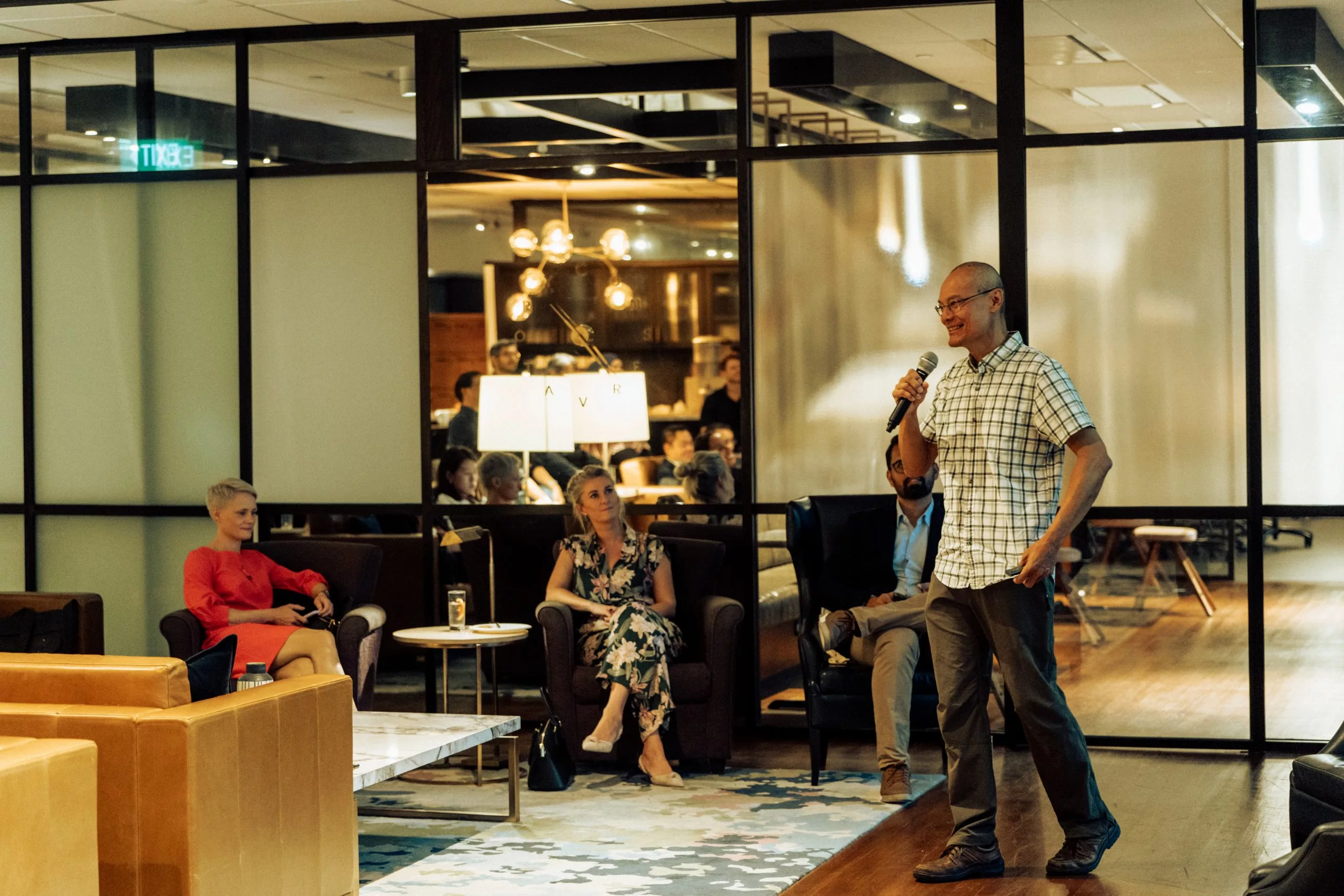 What's next for Khoo?
Out of the 14 8,000-metre peaks, Khoo has summited Everest, K2, Kanchenjunga, Lhotse, Makalu, Cho Oyu and Shishapangma. As someone who "never stops learning", he has his sights set on becoming the first person to complete all eight-thousanders, the Seven Summits, the North Pole as well as the South Pole. 
He aims to summit the rest of the 8,000-metre peaks in the next two to three years. "And of course, I need sponsors," jokes Khoo. 
Khoo is just one of the many illustrious speakers the Greater hosts in its curated events. Email us at
talktous@thegreaterclub.co
if you would like to experience the club and join our next event.